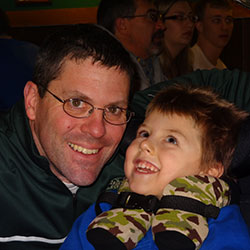 We're glad you found us. A diagnosis of KCNQ2-related epilepsy can be a confusing, even overwhelming step in your journey as a parent. There seem to be more questions than answers, all of which revolve around a central one: What does this mean for my child?
The good news is that dedicated researchers, doctors, and families are blazing a trail through this jungle of questions. Together, we are making progress. Below you'll find some of the FAQs of KCNQ2. We hope they serve to guide you as you continue your journey forward.
Go at your own pace. We are here to help: info@kcnq2.org.