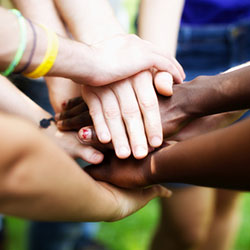 In 2011, The Jack Pribaz Foundation was launched in Winfield, Illinois, with the belief that we could not be alone. Our local community rose up around us heroically as we set out to find more kids with KCNQ2-related epilepsy. Soon we were connecting with more families, and the word was spreading.
Our network of support has now grown far beyond our own backyard, and we hope you will be inspired to lend your support—from wherever you are. Volunteer some time at a local event, or attend one, or donate with a few clicks. Ask about how to organize your own local fundraiser with one of our convenient "kits," or find out how to become a corporate sponsor. Or link your own local group and its efforts with KCNQ2.org to increase your exposure and expand our reach. We are all in this together, in search for a cure.
Where does your support go? It is important to note that no funds are used or ever have been used to benefit Jack Pribaz or his family. The Jack Pribaz Foundation is a tax-exempt 501(c)(3) charity, and your donations go to research and raise awareness of KCNQ2-related epilepsy.