Gillian's Story: So much to teach the world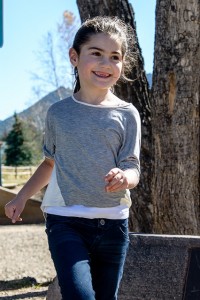 It seems like families receive new diagnoses of KCNQ2 on a weekly basis, but some "old timers" can remember a time when there were only a handful known to each another. Gillian's family first shared her story almost three years ago, and we want to thank mom Nancy and for this wonderful update. Sharing stories represents not only a special generosity, but also the very real need to connect and know we are not alone. That is as true now as it was when we first met this special young lady.
It has been three years since Gillian's diagnosis. Today at the age of seven she continues to be an active and happy girl. She has finished the second grade and is doing very well in school. She loves listening to music and dancing. She enjoys swimming and gymnastics, especially jumping on the trampoline.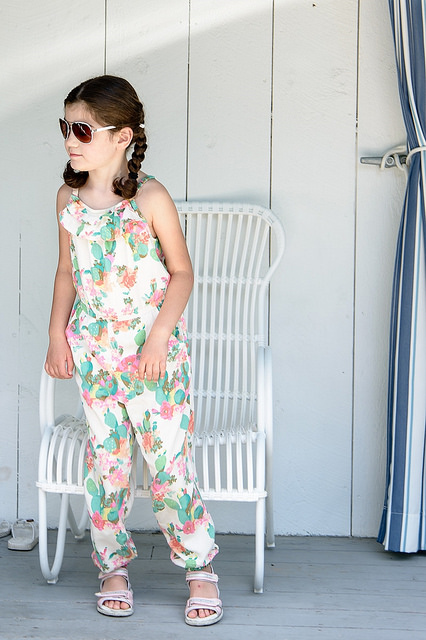 Life with Gillian is unpredictable. As an infant we parented Gillian much in the same way you would any other baby but with the added worry of managing her meds. As she began to grow her inconsistent sleep patterns resulted in severe temper tantrums. This combined with Gillian's inability to communicate her needs made life difficult at times. Although she is still nonverbal her receptive communication is fairly good and she is better able to understand what we say. Her expressive language is also coming along and we have begun using an iPad to help her communicate.
Read how our friend Molly uses her Nova Chat to communicate.
Gillian's behaviours are less frequent these days but physically more difficult to manage. We love our little girl and her determination and hard work continues to amaze us. We feel very blessed to have such and amazing community of KCNQ2 families with whom we can share both the good and difficult times. It would have been great to have their support early on as we have learned so much from them in the past three years. Gillian's future continues to be uncertain but we no longer have to face it alone. Together our amazing KCNQ2 kids have so much to teach the world.
Giilian's original story
On December 29, 2008, we gave birth to a beautiful baby girl. Although she was initially quiet, her newborn cry soon filled the air. We were overcome with joy and love that we were eager to take her home to meet her big brother. After waiting the requisite 24 hours we took our beautiful baby girl home, unaware that anything was wrong. Friends and family dropped by and we celebrated the end of a very happy year.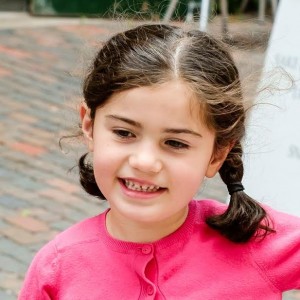 By the morning of January 1 we were sure something must be wrong. Gillian was making odd movements, her body was stiffening, her head turned to the side, and her eyes deviated followed by a loud-pitched cry and rapid heart rate. A trip to our local children's clinic confirmed she was having seizures. We took her to the Hospital for Sick Children in Toronto. While in triage, Gillian had another seizure and was immediately admitted and taken for testing. Blood tests, a spinal tap, CAT scan and a MRI all followed. With the exception of an EEG, which showed abnormal brain activity, all tests were negative. Gillian was admitted to the hospital, and over the next 28 days she would continue to have seizures. With the help of three different medications Gillian had her last seizure in hospital on the day we brought her home.
Over the next few years we parented Gillian without a diagnosis as genetic and metabolic testing continuously produced negative results. Despite obvious developmental delays, Gillian eventually learned to walk at age two. In the spring of 2011, at the age of 3½, Gillian was finally weaned off her last anti epileptic. Genetic testing continued to produce negative results and we were prepared for the possibility that we might never know what was truly wrong with our daughter.
It was not until a year later on request by her neurologist for one more genetic test that we received a positive diagnosis for a mutation on her KCNQ2 gene. Although we now had a name for her condition, doctors could not tell us anything new about her future and we felt once again alone on this journey, until we came across Jack's Army and the work of Doctor Cooper. Suddenly our family began to grow to include so many amazing children and their parents. Today at the age of five Gillian is an active and happy girl with a slightly mischievous side who enjoys listening to music, dancing, running and playing. Although she cannot speak she lets us know everyday how much she loves us. We are constantly amazed by our little girl and looking forward to her future.
Subscribe to KCNQ2 Perspectives for inspiration, information, and hope.