Oliver's Story: an Update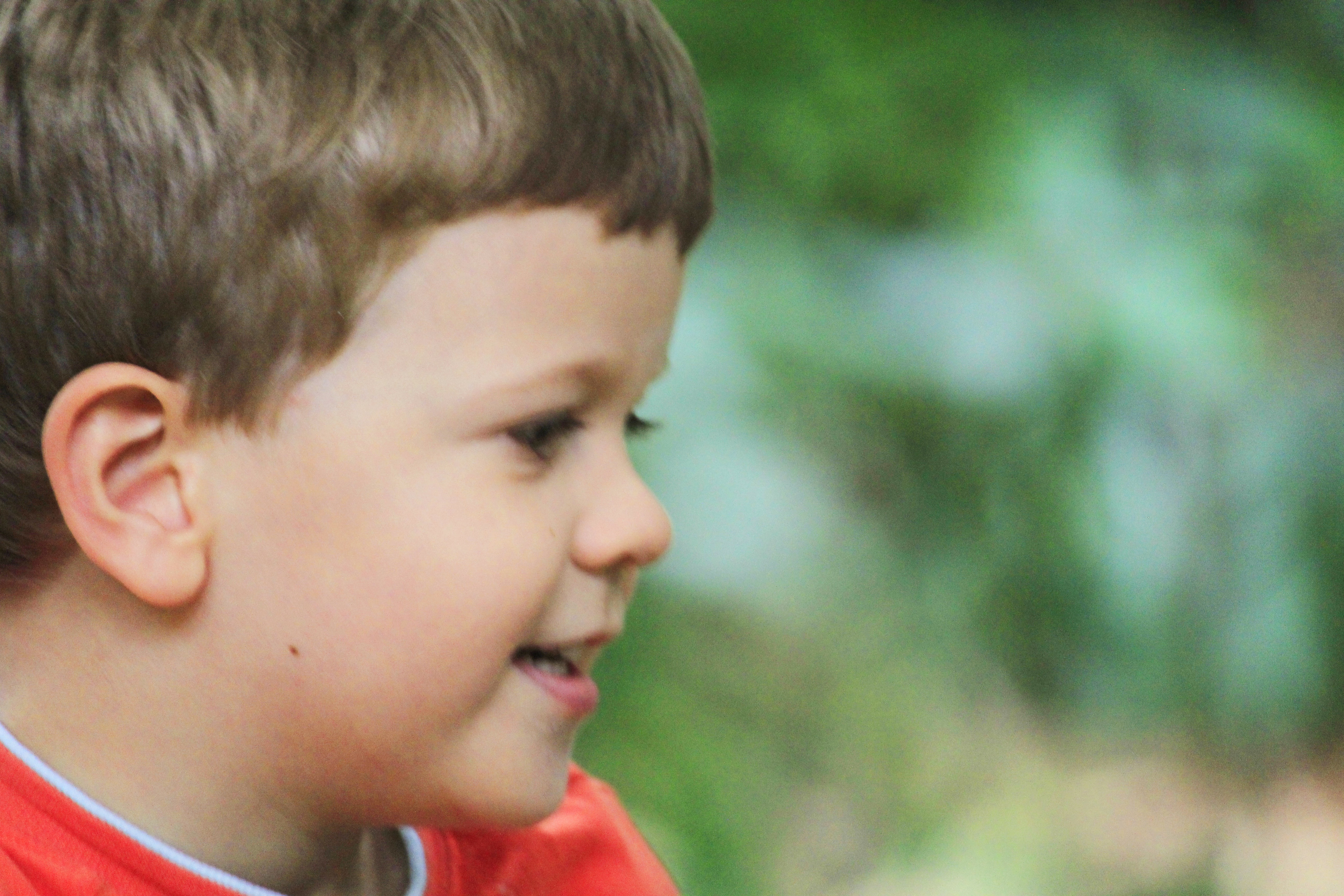 Warm thanks to Tanya and John for sending this update to their son Oliver's story, which first appeared many moons ago on the original Jack's Army website and which now resides in the KCNQ2.org Stories section. It is so helpful to be able to revisit the "vintage" stories, celebrate progress, and learn from challenges. Sharing stories is a powerful way the entire KCNQ2 community can lift one another up and enlighten researchers and clinicians about the daily realities of living with KCNQ2-related epilepsy.

Our sweet little Oliver is now four years old, two and a half years after diagnosis of KCNQ2 at the age of 17 months. On the whole, Oliver is non-verbal; however, he teaches us how to communicate with him on a daily basis, such as using his eyes and his hands when he wants something!
Physically he is doing an awesome job. He can run, jump, and climb. However, he does tend to walk on all fours, which is a typical autistic trait.
Currently he attends a special school with two to three other children in his class. He goes there one day per week.  He also attends a mainstream Kindy five days a fortnight. There he has his own special needs assistant looking after him. He certainly keeps her on her toes! The children have been taught about autism and his epilepsy. This was brought on by Oliver and his love for opening doors and gates. His way of communicating is taking your hand (any hand, even a complete stranger's!) and leading you to where and what he wants. Because this was becoming an issue, we sent out letters to other parents in the school group (about 20 in all) about autism and KCNQ2. We have been given positive feedback. One person has even asked about more information, which is very exciting.
"Our KCNQ2 community is built on friendship, common goals, and empathy." –TG and JG
Since Oliver's diagnosis, things have been on the move. Sometimes up, sometimes down. On the seizure front, he has had 3 seizures in the past 3 years. Not bad, but one seizure is one too many. We were weaning his main AED [anti-epileptic drug] just recently. After two days of completely being off it, he had a seven-minute seizure. After advice from his neurologist, we restarted the medicine. That has been disappointing as we wanted to see what his personality and cognitive development would be affected without any.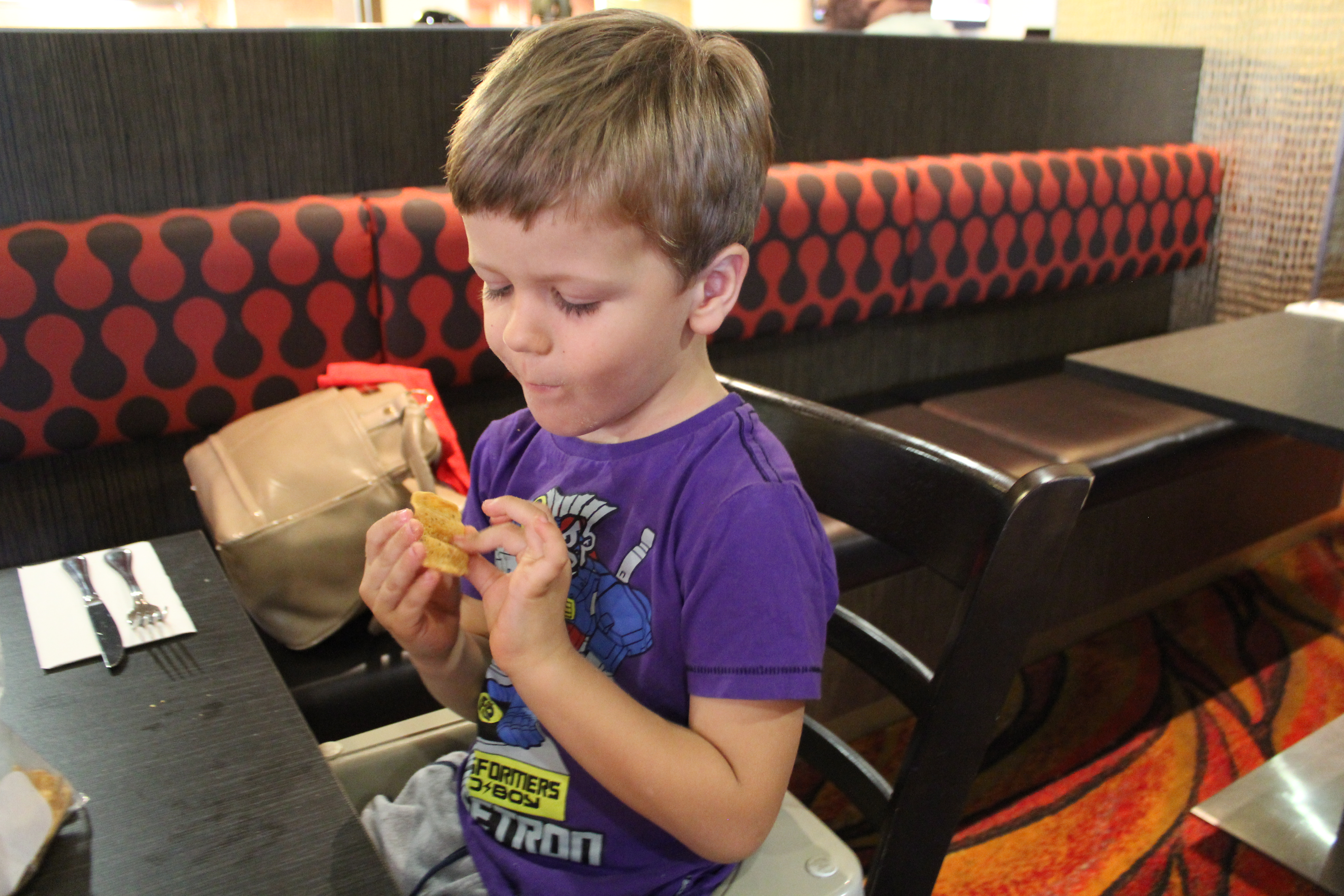 He is also been receiving additional therapies such as speech and occupational therapy. They are slowly making inroads with his communication skills.
Oliver is also doing great with his personal care. A couple of years ago, the thought of having his hair washed was exhausting.  Now he loves the water and having his hair washed is a lot easier! At times he can help getting dressed. We need to help him a lot, but it is a step in the right direction.
I think parents need to listen to other parents about KCNQ2. Tell us your story. Every time I tell Oliver's story to friends, doctors, etc, I feel as though I am educating them through our experiences. Unfortunately there isn't a lot known about it in general medical circles. Education is all about experiences. For example, when Oliver was brought in to the emergency department after his last seizure, an emergency consultant asked what it was! Unfortunately, this is a reoccurring theme.
The other thing I would suggest is collaboration is the key. Talk to all of your child's healthcare providers so they can collaborate the best that they can for your child.
RIKEE is a KCNQ2-specific patient registry that is powering international research on this condition. Join the effort! Register your child or patient in RIKEE.
The most important thing is to hug and love your child. Our KCNQ2 community is built on friendship, common goals, and empathy. We are the only ones in the world that exactly know what you are going through. Never be afraid to ask or share. We are here for our children and our community.
Read about John's KCNQ2 Journey with BFNE published here in February.
Oliver's original story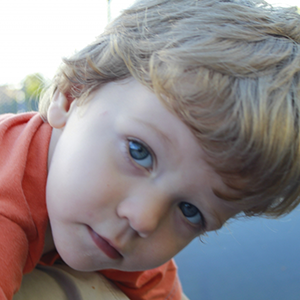 Oliver was born in February 2012 through an elective caesarean section. On day two of life, while he was breast feeding, Oliver broke attachment and started staring and all four limbs were twitching. The next day, he had two tonic clonic seizures lasting about 45 secs each time. He was then transferred into the hospital's special care nursery. There he had numerous tests including a lumbar puncture, MRI, ultrasounds and many blood tests. All of these tests came back normal. A week later, he was transferred to a larger hospital for extensive and specialised testing, including a few EEG's.
Over the next couple of months he had numerous hospital admissions due to increase seizure activity and the inability of his medications to keep up with them. After his scheduled four-month vaccinations, he had his longest seizures to date. A seven-minute seizure at home, an eight-minute seizure at hospital, then had a 45-minute status and transferred to the Intensive Care Unit. It was after that enormous seizure that his neurologist decided to do genetic testing. After a couple of days, he was fine and sent home.
Over the next four to six months, his hospital admissions due to seizure activity were getting less. However, he was not putting on any weight, his appetite decreased, and it got to a stage where his output was getting less and less. His doctor decided to do some blood tests. His electrolytes were at a critical level and with consultation with a metabolic doctor, decided it was his current anti-epileptic drug was the root cause of this. We changed medications immediately.
In July 2013, we discovered that Oliver was diagnosed with the KCNQ2 gene mutation, the cause of his epilepsy. Through the internet, we have discovered many families that are affected by this and have been a tower of strength for all of us.
At 22 months of age, he had been seizure free for 10 months and is physically growing well. Developmentally he is quite behind children of a similar age. He started walking at 19 months of age. Still quite non-verbal, and it is like he is in his own little world. He has had a recent diagnosis of autism; fortunately, he is on the lower end of the spectrum. He receives regular physical therapies through occupational therapists, physiotherapists and speech pathologists. Because there isn't much known about KCNQ2, the doctors are learning as we are learning. We continue to support his needs and whatever he requires. We take it day by day and try to live life as best we can.
Share your KCNQ2 journey here to help raise awareness of KCNQ2-related epilepsy.