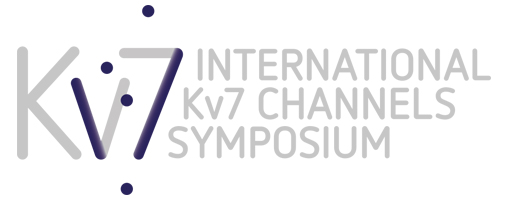 Did you ever wonder about Q2's "cousins"?
You probably know by now that in the gene name KCNQ2, K is for potassium and CN is for channel. But what about Q2 (and 1, 3, 4, and 5)?  You might want to go to Italy to find out! The KCNQ family (aka Kv7) will have a sort of "reunion" this week at the International Kv7 Channel Symposium in Naples. Researchers from the across Europe, the United States (hello, Dr. Ed Cooper!), Australia, and China will gather to focus on their common ties and the ways they can help each other out for the benefit of many.
Download powerpoint slides for the meeting here!
Dr. Maurizio Taglialatela, MD, PhD, professor of pharmacology at the University of Naples Federico II and member of the medical advisory board for the Jack Pribaz Foundation, will host his colleagues in his hometown. "We hope to merge together in this meeting the best work done in the areas of neuroscience, cardiac, and muscle," Taglialatela says, "so that cross-fertilization among disciplines might help in promoting better research and therapeutic opportunities for our patients."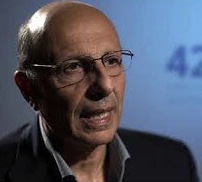 Recently Gina Pribaz Vozenilek interviewed Dr. Maurizio Taglialatela by email about the goals of the conference and the importance of considering the Kv7 genes together. 
GPV: Can you explain the family of Kv7 genes and how they are related to one another?
MT: Among ~ 80 potassium channel genes found in humans, those belonging to the Kv7 family regulate the activity of cells in many organs including brain, heart and muscle. The five known Kv7 family members (Kv7.1-5 or KCNQ1-5) show distinct cellular and subcellular localization in each cell and often cooperate functionally with each other. For instance, KCNQ1 is mainly found in the heart whereas KCNQ2 and KCNQ3 are more abundant in the brain. Alteration of their function can cause diseases such as epilepsy, cardiac arrhythmias, or deafness, depending on their tissue- and time-specific expression pattern. KCNQs show a similar structure and function, and have peculiar regulatory properties, distinct from those of most other potassium channels.
GPV: What is the potential value of looking at all the Kv7 genes together synergistically in terms of helping understand KCNQ2 encephalopathy?
MT: At least in specific cell types and at distinct developmental stages, some members of the Kv7/KCNQ family, namely KCNQ3 and KCNQ5, are found in the brain, where they can work together with KCNQ2 and modulate its function. Mutations in KCNQ3 and, more recently, KCNQ5 have been shown to cause neurological diseases with features partially-overlapping KCNQ2 encephalopathy, although gene- and even mutation-dependent phenotypes are also emerging. Therefore, understanding structural and functional similarities and differences among KCNQ family members may potentially provide new strategies for the treatment of KCNQ2 encephalopathy; in fact, available Kv7-acting drugs all have serious limitations, including poor selectivity among Kv7 family members. For instance, information on specific pharmacological properties of cardiac Kv7.1 channels might facilitate the development of "brain" Kv7.2-specific drugs without the potential negative side effects that cause arrhythmias.
GPV: Conversely, how have advances in KCNQ2 research improved knowledge in the study of other KCNQ illnesses? 
MT: As said before, despite the previously-mentioned similarities in functional characteristics and structure among members of Kv7/KCNQ family, each of them plays a different functional role at distinct sites in the human body; thus, the knowledge generated from KCNQ2 studies could provide the opportunity to target diseases completely distinct from KCNQ2-related diseases, such as hypertension, urinary dysfunction, pain, arrhythmias, and GI disorders.
GPV: What are your hopes for this conference?
MT: The goal of this conference is to facilitate the sharing of knowledge and ideas among scientists working in different fields in which the Kv7 channels play a relevant functional role; we hope that such cross-fertilizing experience will deepen our understanding of KCNQ-related illnesses and reveal emerging and yet under-explored areas in which Kv7 channels are involved, such as (just to mention a few …) cancer, depression, anxiety, and autism-related disorders. The meeting will also strengthen existing collaborative research networks and create new ones, further enhancing the opportunity for young scientists to train in prestigious labs around the world.  Furthermore, given the participation of several pharmaceutical companies, the meeting will provide a unique opportunity to share results between academy and industry to speed the pace toward finding a cure for KCNQ-related illnesses.