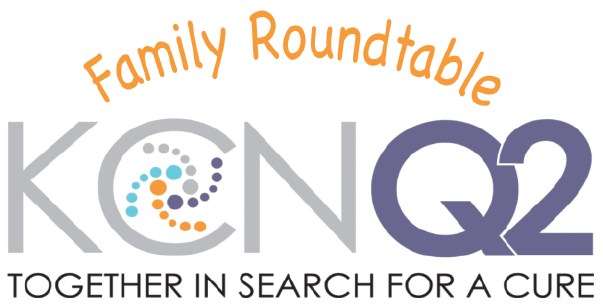 Save the date: July 8-10, 2017
Every year–for five years now–we've had so much fun raising money for KCNQ2 research and awareness at our annual golf outing. We have been blessed and energized by the company of other KCNQ2 families at this event, and this year we are excited to announce that we are expanding it. We want you to join us!
This July we will be hosting a family-focused weekend before our golf outing. It's designed to bring families together in a fun, relaxing, informative, and inspiring format. Part retreat, part seminar, part think tank, the KCNQ2 Family Roundtable promises to be your best long weekend getaway of the year! And if you like to golf, well that's just icing on the cake.
You are cordially invited!

Click here to go to the KCNQ2 Family Roundtable events page to see a preliminary agenda and other details. Email info@KCNQ2.org to let us know you'd like to come, or to ask any questions you may have. We hope to see you in July!