KCNQ2 wins at the Toronto TIFF kids film festival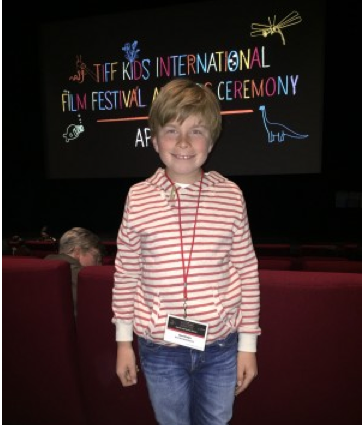 McIntyre says "these kids' lives matter"
What does life with KCNQ2-related epilepsy look like?
To a researcher, it's a miscoded ion channel in the brain. For a neonatal doctor or epileptologist, it might look like a chaotic EEG you must explain to anguished parents. Ask those parents what life with KCNQ2-related epilepsy looks like, and you'll get a thousand answers–and even more questions.
But what does KCNQ2-related epilepsy look like through the eyes of a sibling?
Nine-year-old Owen McIntyre has shown the world. His short film, "My Life with My Brother Rhys," was selected as a finalist and was screened on April 24 at the 2016 TIFF kids International Film Festival in Toronto. Owen was also one of three kids up for the "filmpossible" award offered through Holland Bloorview Kids Rehabilitation Hospital in Toronto. Rhys has KCNQ2 encephalopathy.
"I want to make people understand what this gene mutation is about. That's what I care about," says the first-time filmmaker. "I want people to feel—to know that these kids' lives matter."
Big night
Owen accomplished that goal last night just by participating in the event. But even more exciting, the film won the filmpossible award, plus a trophy and $500! His mom Natalie Boese says that after accepting his prize, Owen returned to his seat "very emotional and had tears of joy."
"I'm happy!" says Owen.  "I feel lucky that I won this award because I am helping out Jack's Army and all of Rhys' KCNQ2 army. I am going to keep making movies to spread more information about KCNQ2."
"We would like to congratulate Owen McIntyre on winning the filmpossible award," said Stewart Wong, vice president, communications, marketing and advocacy for Holland Bloorview. "Our Children's Advisory Council selected the winner, and many of the members said they could relate to the sibling relationship and thought Owen did a great job providing insight into his and his family's day-to-day life."
When asked how she felt watching her boys last night, Natalie said, "Owen was up on stage at TIFF supporting his little brother in the best way he knew how. Rhys is always there pushing Owen to think differently and creates continued compassion, compassion in a way that may have never been explored had Rhys not been born."
Desire to make a difference
Owen's film grew out of a school project undertaken by the fourth graders at his school. For his topic, Owen chose to learn all he could about the KCNQ2-related epilepsy that affects his brother, and by extension, his own life.
For the assignment, the students had to research their topic and conduct an interview. Owen found www.KCNQ2.org and called to talk with Mike Pribaz, The Jack Pribaz Foundation (aka "Jack's Army") president and Jack's dad. Mike remembers Owen's "very young but very confident" voice on the phone last fall.
"Owen is exactly the kind of brother that KCNQ2 kids need," Mike says. "He is thoughtful and invested in the future of his own brother as well as the future of all these kids. We need professionals and parents to spread awareness, but it is amazing to see such a bright young man do the same."
"Bring visibility to disability"
Owen notices the looks that his brother gets from strangers. "When people see kids with disabilities their jaw drops when they don't understand. I want people to understand," he says. "I want people to smile normally."
Anyone who watches Owen's film can't help but smile. It invites viewers to share a day of his life with a KCNQ2 sibling. While Rhys's challenges are apparent, the film celebrates Rhys and radiates the love between brothers with tenderness and humor.
That's exactly what the film festival is looking to accomplish. "Holland Bloorview Kids Rehabilitation Hospital is excited to partner with TIFF Kids International Film Festival this year to present our fifth annual filmpossible award, which recognizes young filmmakers who bring visibility to disability," says Wong. "All of the filmpossible finalists this year did an amazing job giving us a window into their lives and helping us experience what they see and hear and feel every day. By sharing their joys and struggles, these very talented young filmmakers are helping to break down stereotypes and encourage compassion and understanding."
"I want people to feel—to know that these kids' lives matter."–O.M.
Perhaps Owen gets his eye for beautiful images from his mom, who had this to say about her boys:
"We believed at first Rhys was at first our little turtle, slow and steady and coming along. As he grew up he became our unicorn, even compared to his KCNQ2 friends he is so unique– no one has the same gene sequence as he. He is as special and beautiful as they come. Both of my boys make me proud every day because of the way they view life, not so much in the awards and milestones they achieve."
Specialness of siblings
Owen believes that being Rhys' sibling puts him in a unique position, in some ways closer to Rhys than anyone else. "Parents don't understand as much as siblings do," Owen says. "Siblings have a connection." He explained that being Rhys's brother means he naturally treats him as an equal.
Although he admits they don't quite fight like brothers usually do ("the gene mutation sort of pauses that," he explains), he knows that his brother is engaged with him and has opinions and preferences all his own. Owen says Rhys definitely "has something to say back!"
Wrestling with big questions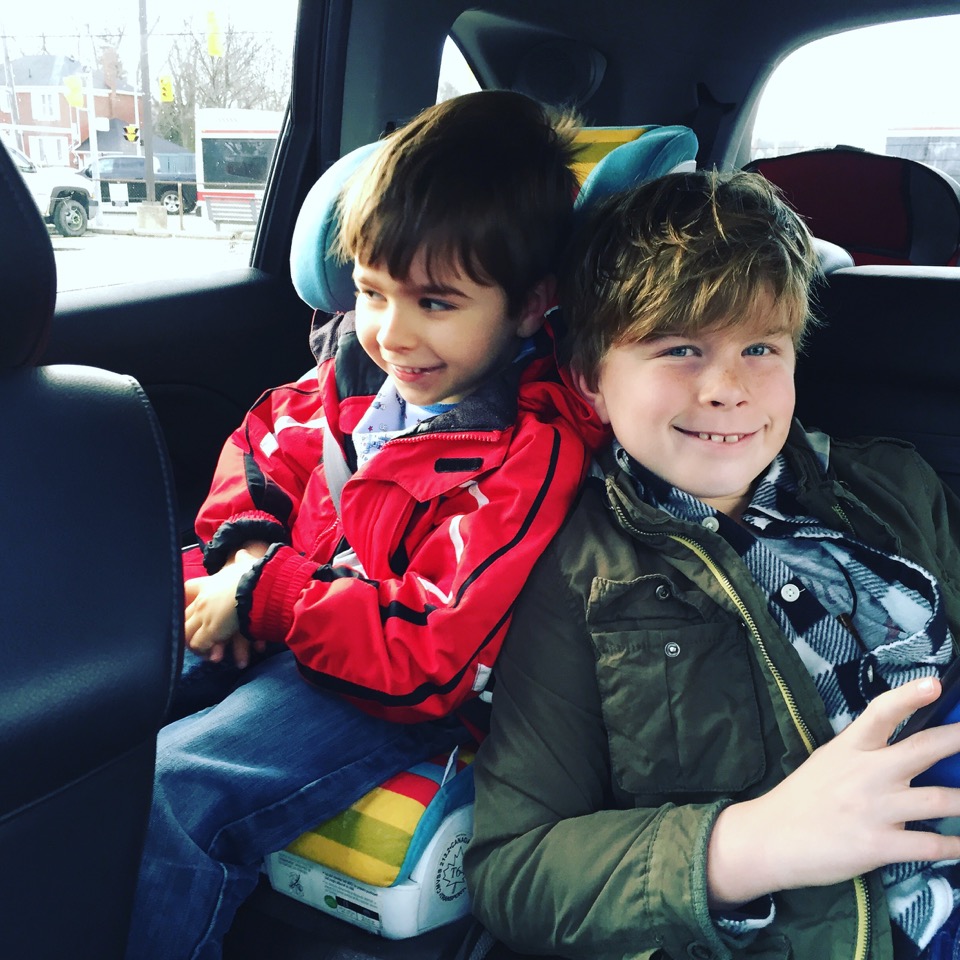 Owen faces down some profound questions when he thinks about his brother's future. He understands that science takes time, maybe a long time, to come up with the kind of treatment that will help Rhys. He's "not so happy" about that.
But he also knows that there are people helping. And he wants to be one of them. He hopes his film will move people to learn more about KCNQ2. "You've got to care," he says. "You've got to feel it."
Click here to donate to The Jack Pribaz Foundation. Help raise awareness and fund research to help kids like Rhys all over the world.